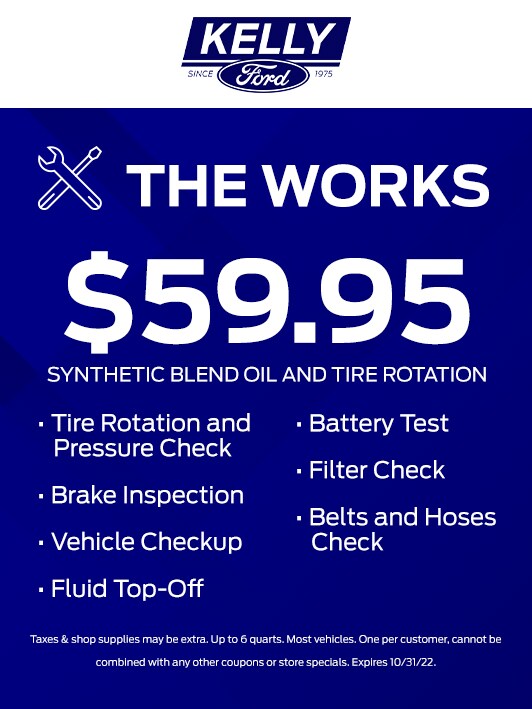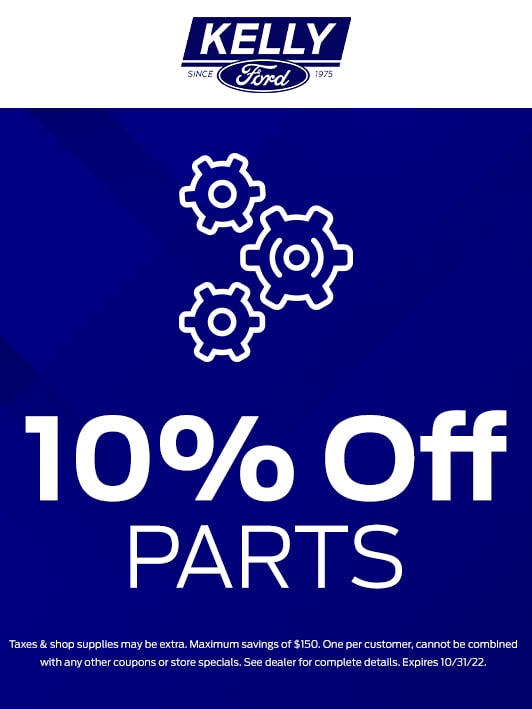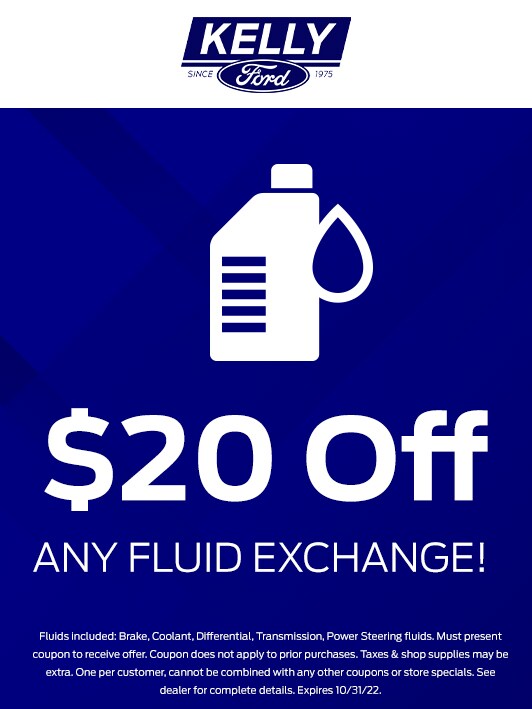 Why Choose the Kelly Ford Service Team?
Certified Ford Mechanics
All of our automotive technicians at Kelly Ford are factory trained. Technicians who are factory trained go through a rigorous training process to ensure they know how to accurately diagnose, repair, and maintain your Ford vehicle.
We Use Genuine Ford Parts
Whether you're in need of new windshield wipers or engine component replacement, rest assured that our technicians use only genuine Ford parts, which are the same parts used to build your vehicle.
Service FAQs
How Often Do I Need an Oil Change?
The oil change interval for your vehicle depends on a number of factors, including the type of engine oil your vehicle requires and how frequently you drive. Synthetic oil typically lasts longer than conventional oil, so you won't need to change it as often. If you regularly commute to work, it's best to have your vehicle serviced on a regular basis. To determine the oil change interval that's best for your vehicle and situation, refer to your owner's manual or consult a Kelly Ford service specialist.
Why Are My Brakes Making a Noise?
If you hear squeaking or squealing from the brakes, we recommend bringing your vehicle in for service as soon as possible. Squealing or squeaking brakes usually means it's time to replace the brake pads. Kelly Ford can do a complete brake inspection to ensure your vehicle's brakes are operating properly.
What Does the Check Engine Light Mean?
When your check engine light turns on, it could indicate a number of things, from a loose gas cap to needing to replace the catalytic converter. For a proper diagnosis, bring your vehicle to Kelly Ford as soon as possible so we can figure out the specific reason for the check engine light's appearance.